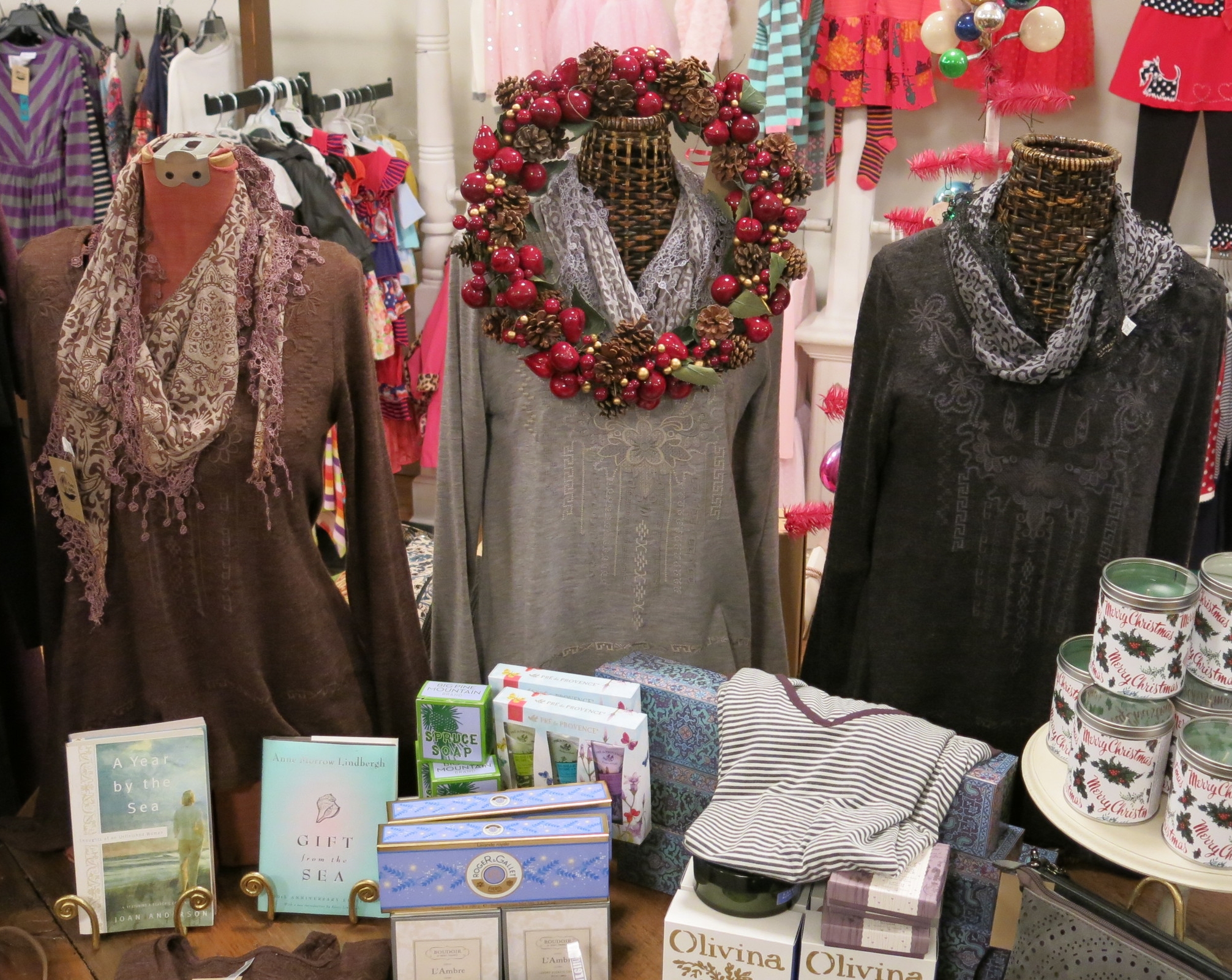 Sweaters and Scarves
Is she a mix-and-match or monochromatic? No matter, either piece makes this gift a great start for a pulled-together look.
Embroidered Sweaters
Neutrals with embroidery detail are a sure hit with girls who love the casual look of jeans & a sweater.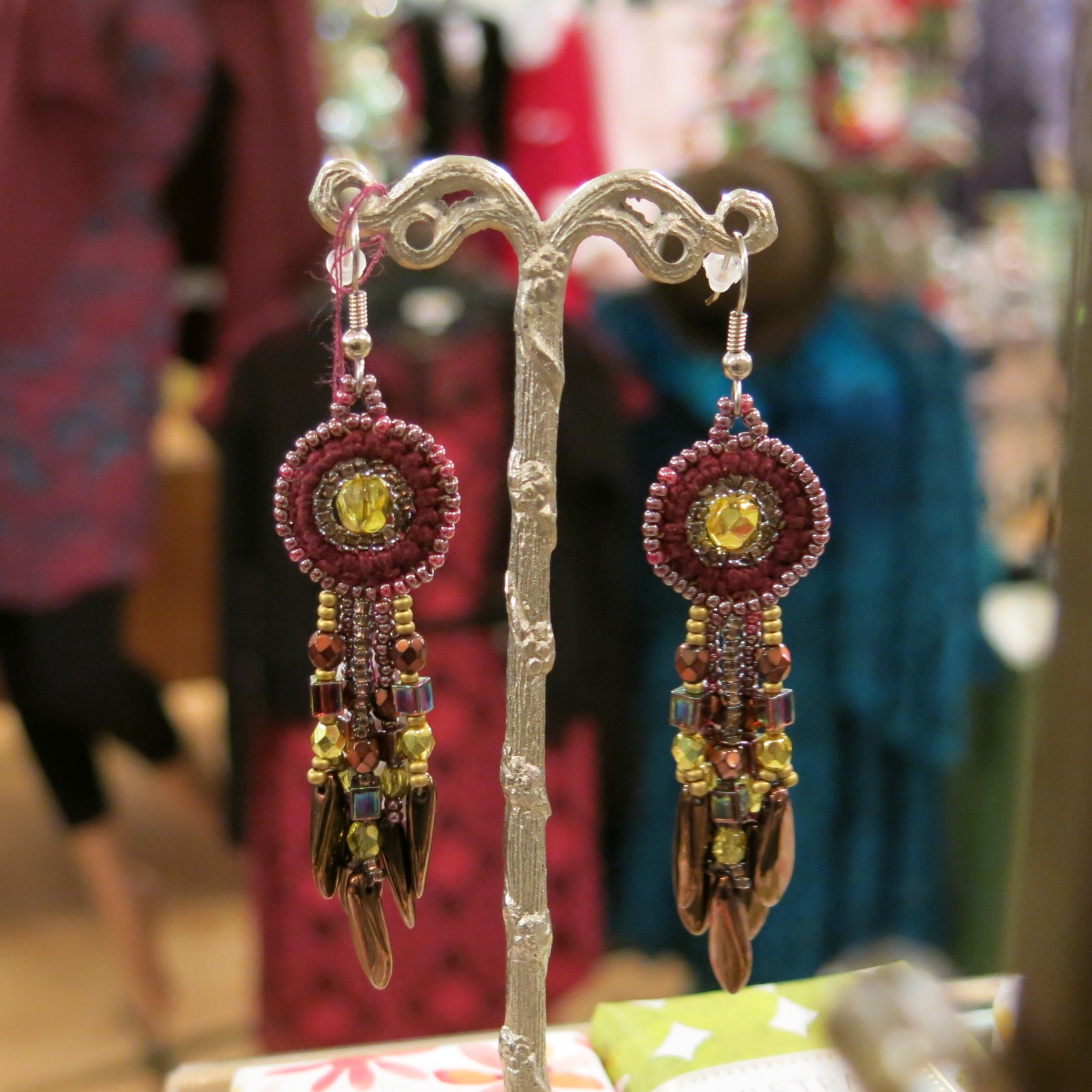 Beaded Earrings
Colorful drop earrings like these are also available on Green, Red and Blue combinations.
A Great Book
A good book can turn an ordinary Sunday afternoon into a weekend getaway. Give the gift of more leisure time.
Print Leggings
Brocade design leggings for a girl who likes a fun fashion statement now & again.
Colorful Knit Accessories
Infinity Scarf, Beret and fingerless gloves each a great accent piece or worn together as a colorful ensemble.
La-dee-dahs and Sweet Tree Ornaments
These colorful treats will put a holiday smile on anyone's face!
French Bar Soap, 3-pc Gift Set
Made in France, these pure vegetable soaps are elegant and luxuriously scented. 3-pc gift set or single bar stocking stuffers.
Fine Candles by Seda France
Give the soothing gift of aromatherapy with these sumptuous candles, sprays and diffusers.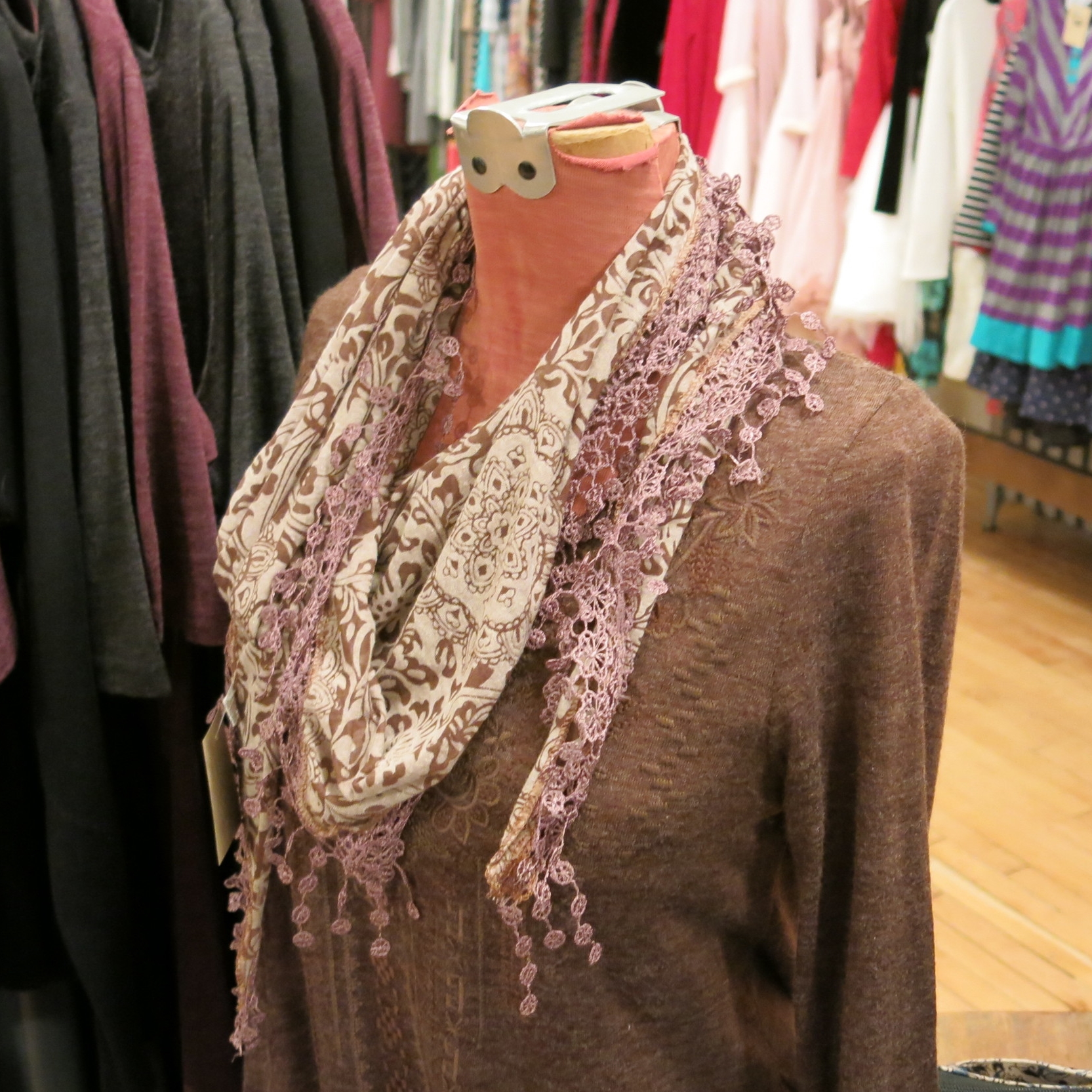 Pretty Wrap Scarves
Soft print scarves with lace trim are a pretty gift that will be worn year-round.
The stockings were hung by the chimney with care...
Something colorful to warm her toes!
Faux Fur Scarf
Super-soft faux fur scarves in animal prints and neutrals are a sure hit!
12-Days of Christmas Themed Towels
Specialty 12-Days of Christmas Towels for Golfers, Movie Lovers, Dog Lovers, Football Lovers & Baseball Lovers!
Hats, Velvet Scarves, How to Tie a Scarf Book
An essential item in every woman's wardrobe, a scarf can change everything.
Decorative Scented Candles
Delicious AND decorative, these Voluspa candles come in a variety of sizes, designs and fragrances, and ALL are wonderful!
Glistening necklaces
Silver, Gold, Rose Gold, & Pewter Glittery Necklaces are the latest for adding a little sparkle to someone's holidays.
Aunt Sadie's Pine-scented Candles
Tree in A Can lasts throughout the holidays and beyond.
French Fragrances
Purse-size sprays so she can carry these juicy fragrances anywhere.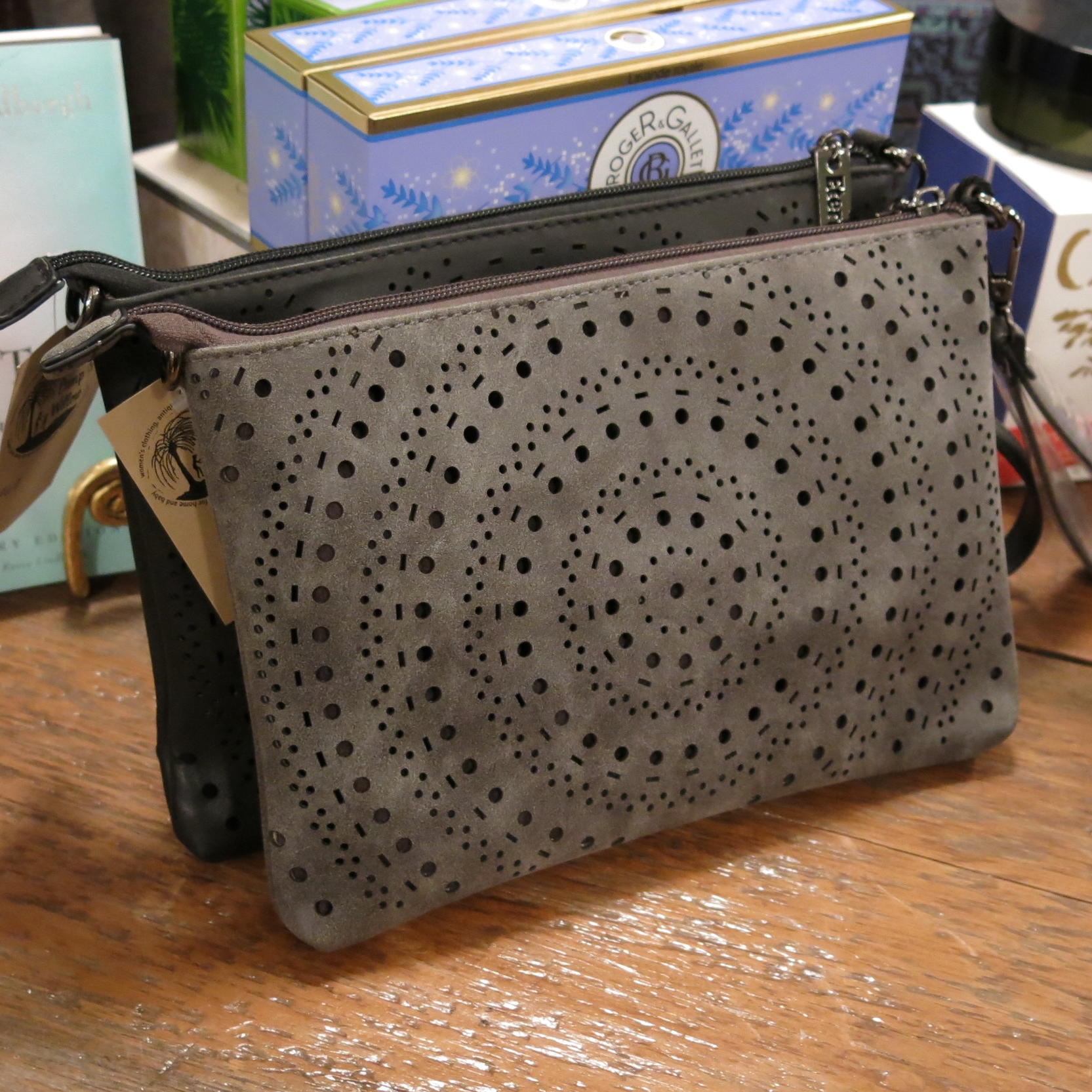 Cutout Handbag
Versatile handbag with design cutout goes day-to-night and cross-body to clutch.
Voluspa Pomegranate Pachouli Candle
Pomegranate Pachouli is one of many scrumptious candle fragrances by Voluspa. Decorative tins appeal to the designer in all of us.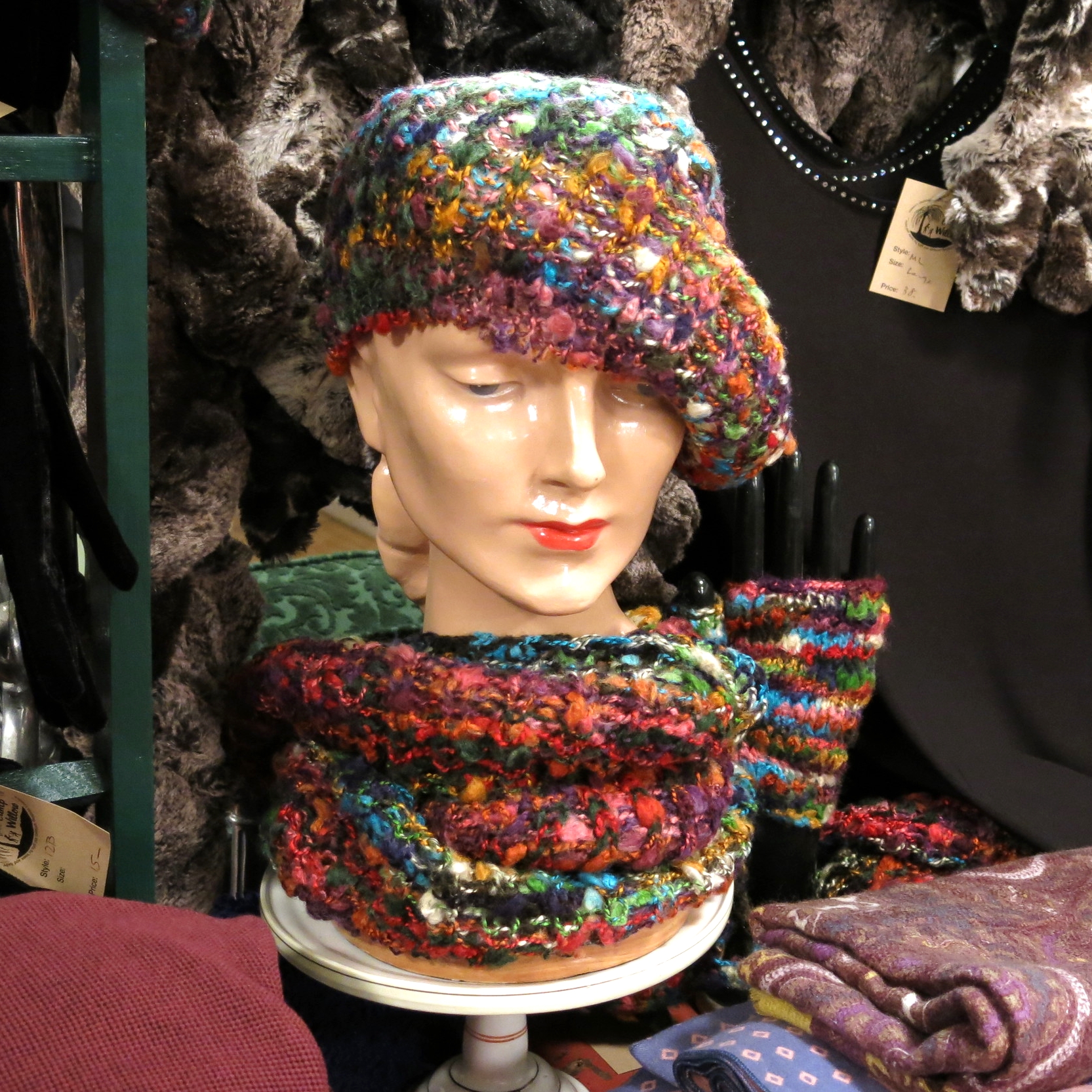 Knit Beret
A very savvy look and a practical fashion item, too.
Luscious Candles by Voluspa
Luscious fragrances in vermeil-look tins are elegant Holiday accents and an upscale look for any space.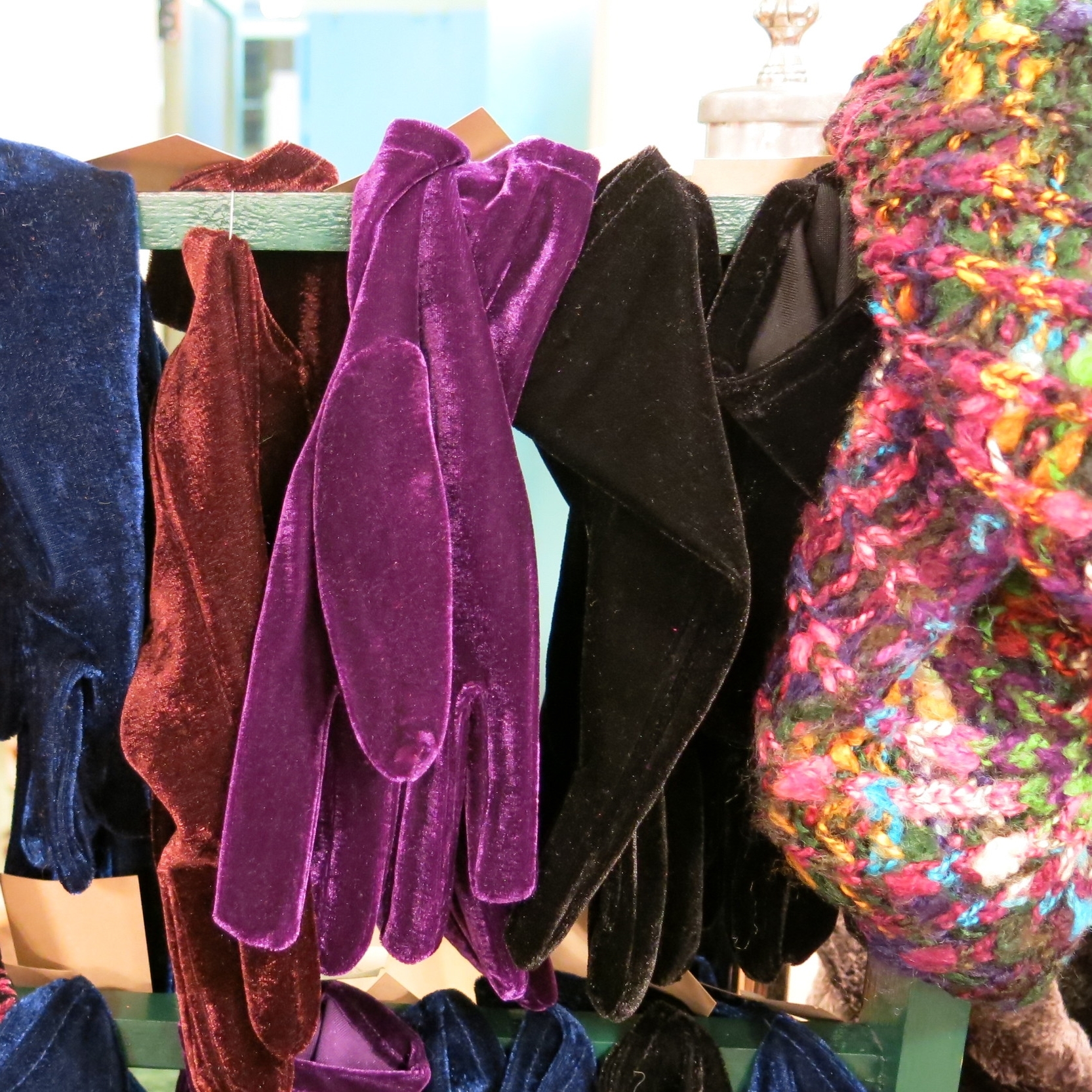 Stretch Velvet Gloves
Colors & prints for every girl on your list.
Infinity Scarves
Variety is the spice of life and no girl can have too many of these easy-to-wear accessories.
Festive Gift Soap
All tied up in a bow! What pretty stocking stuffers!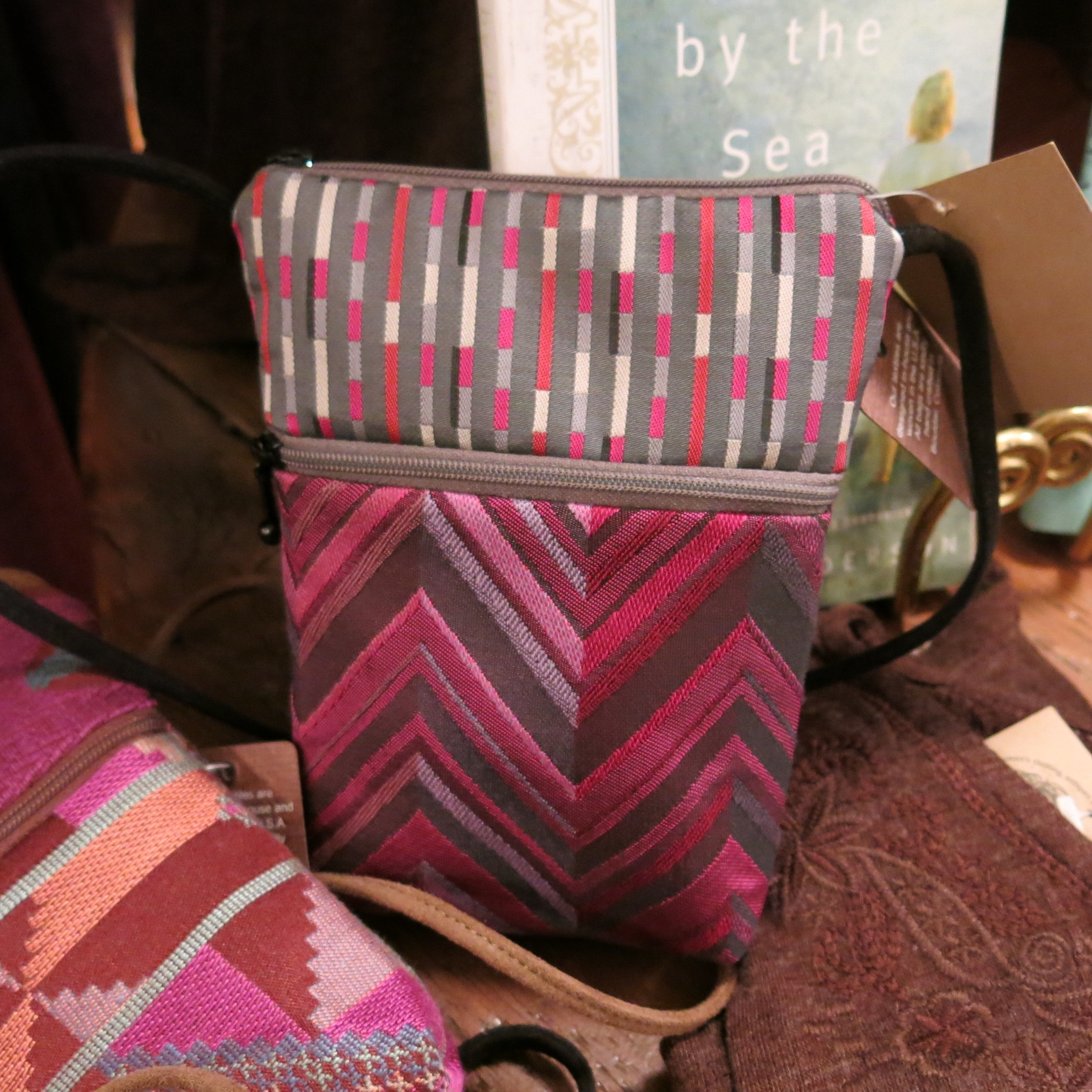 Small Zip Purse
Expressly cute & practical for the girl on the go.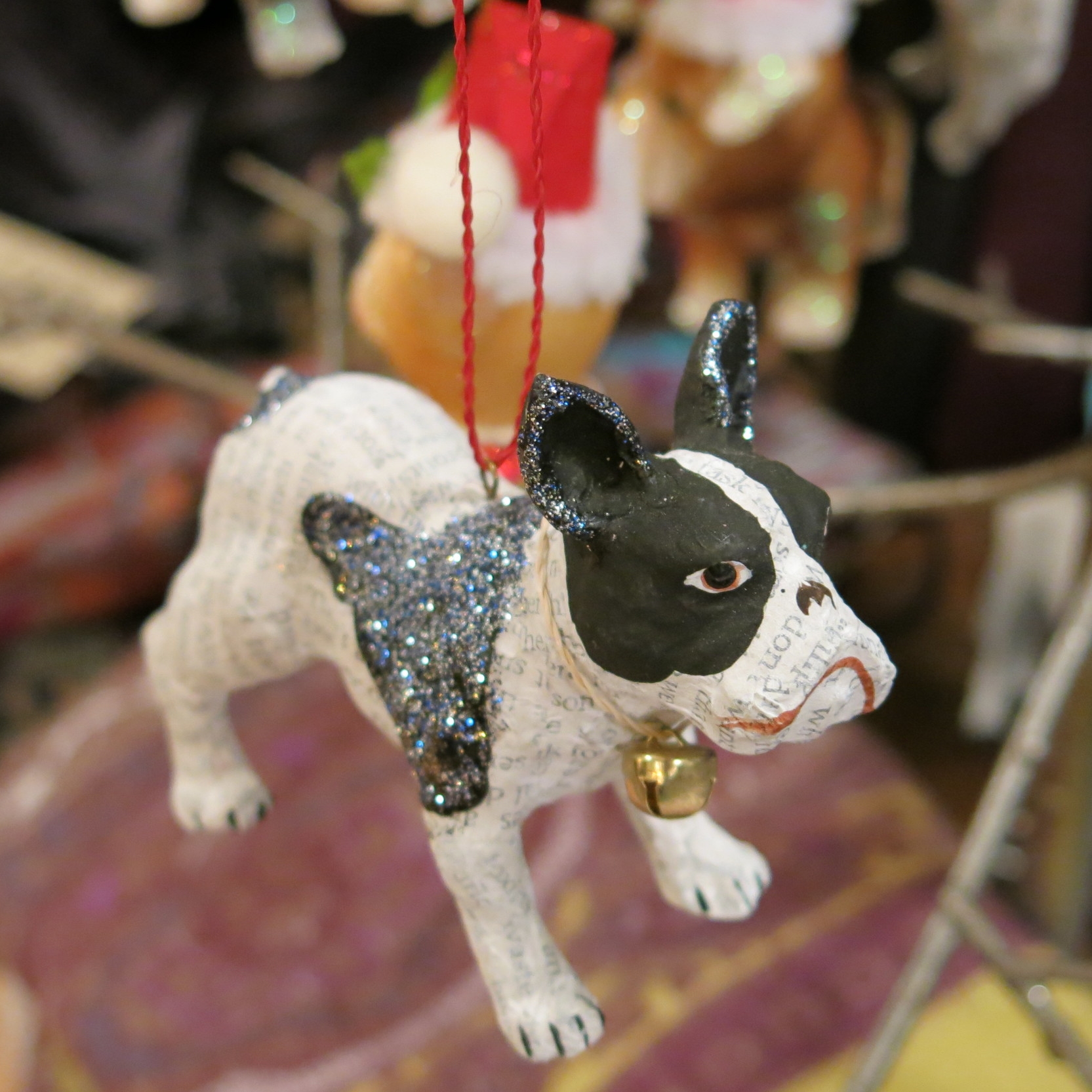 Paper Mache French Bulldog Ornament
Animal-lovers will adore these!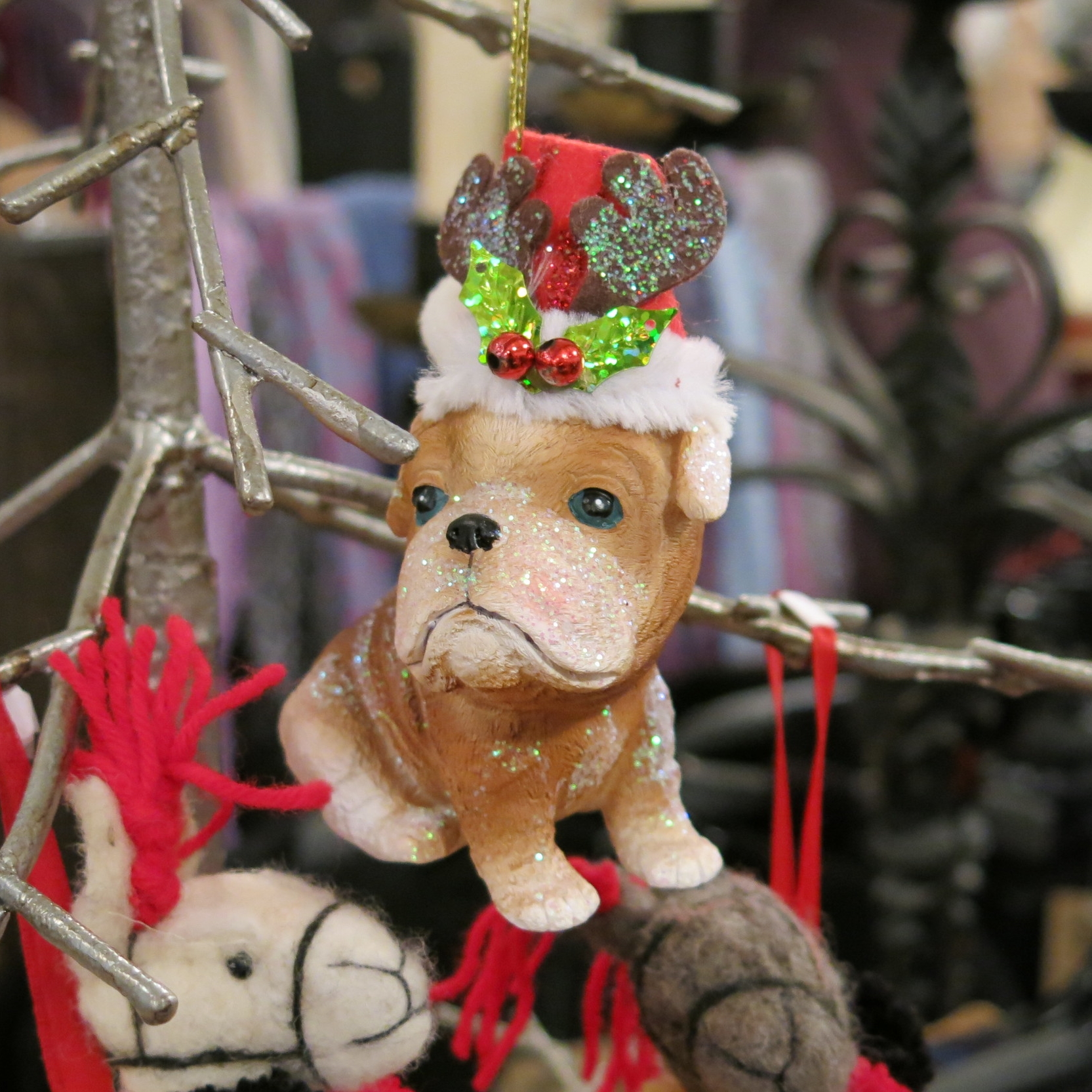 Christmas Scented Candles
Decorative Ornaments and Scented Candles add the spirit of Christmas to anywhere.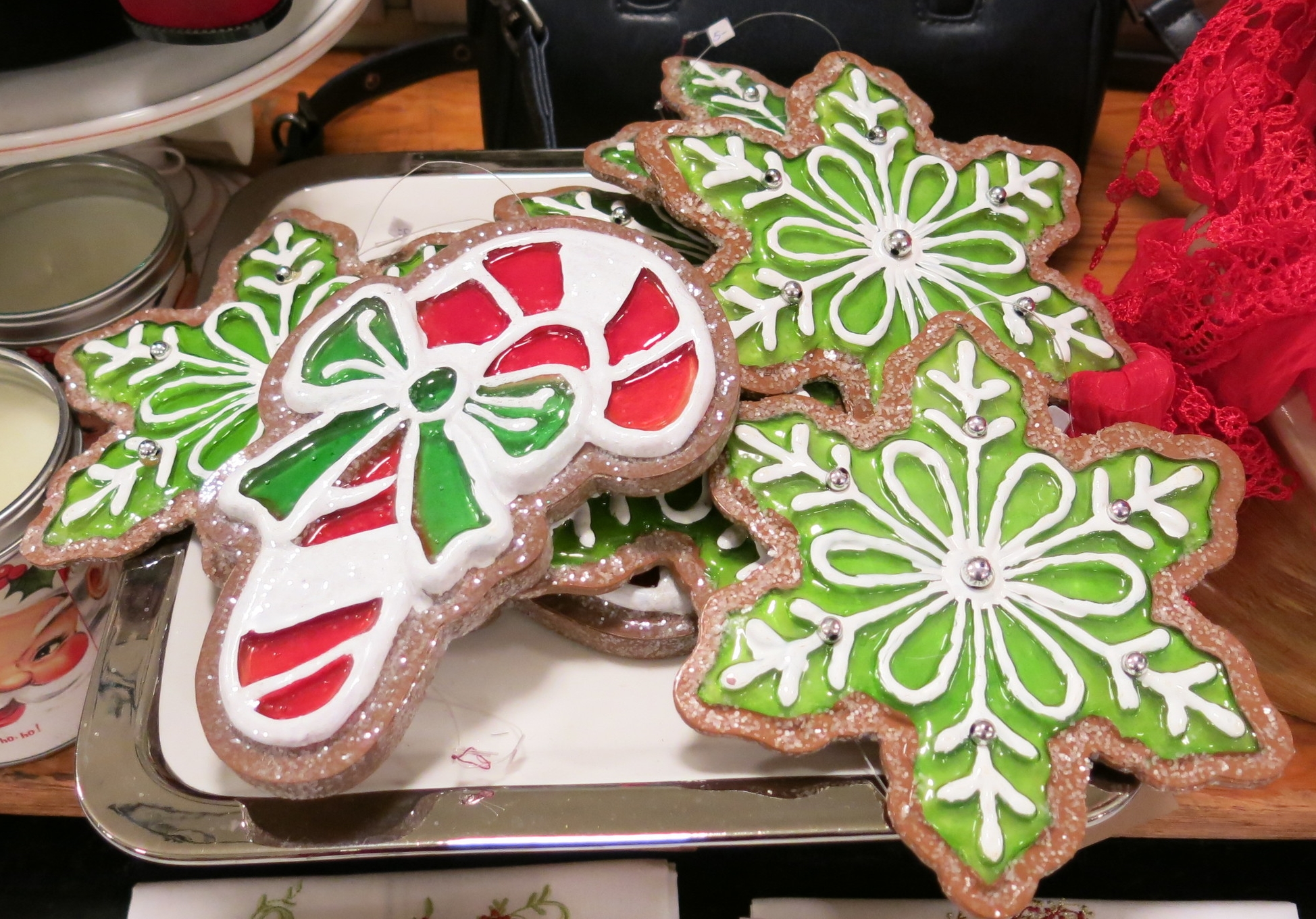 Giant Cookie Ornaments
Christmas Cookie Ornaments look great tied on top of the box with a red bow.
St. Nicholas Ornament
Beautiful ornaments like these are a wonderful addition to the tree!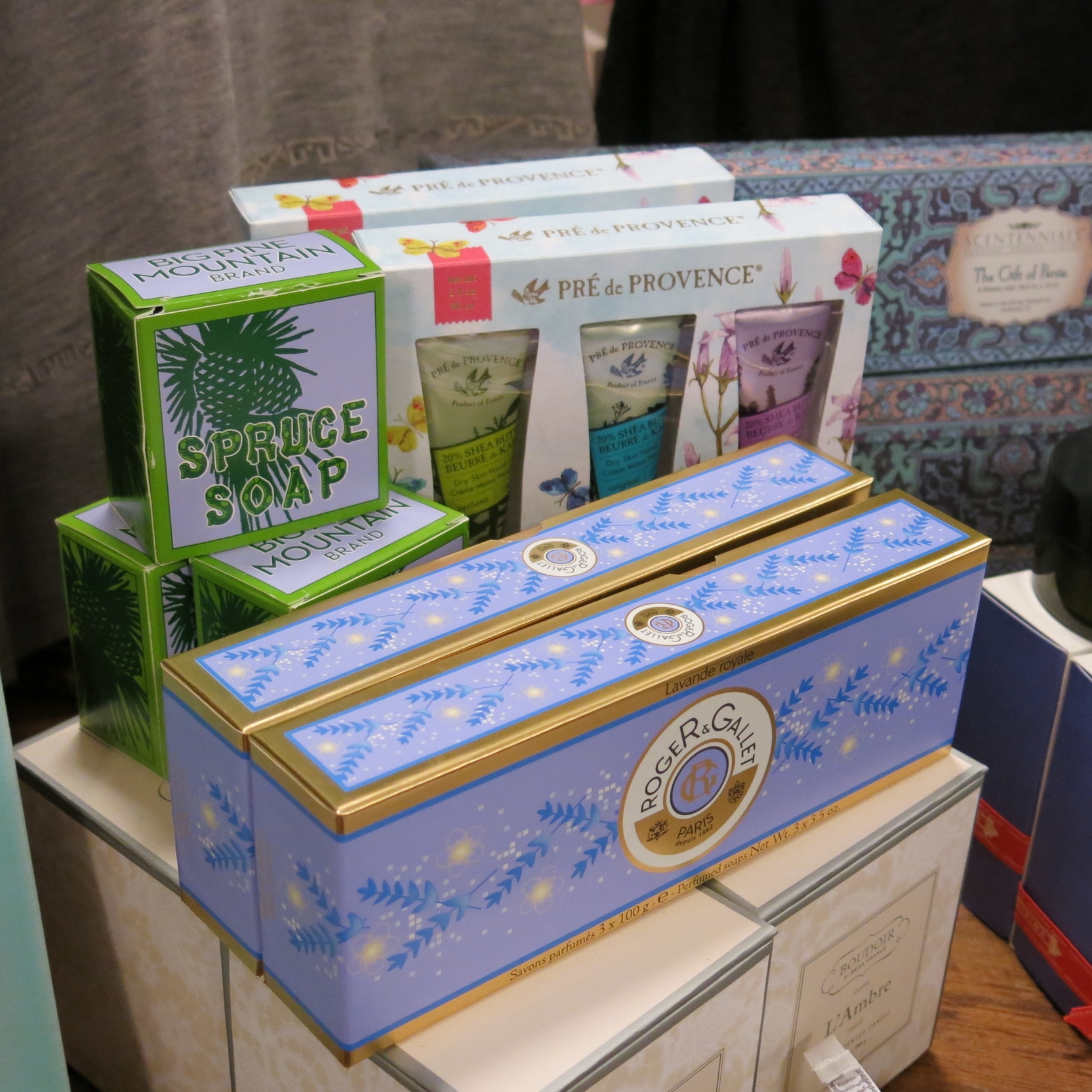 Specialty Soaps and Gift Sets
Soft & luxurious soaps and gift sets for a beautiful sensory treat.
Aunt Sadie's Christmas Candles
Decorative holiday prints surround these fragrant candles by Aunt Sadie's. Candles make great hostess gifts, too!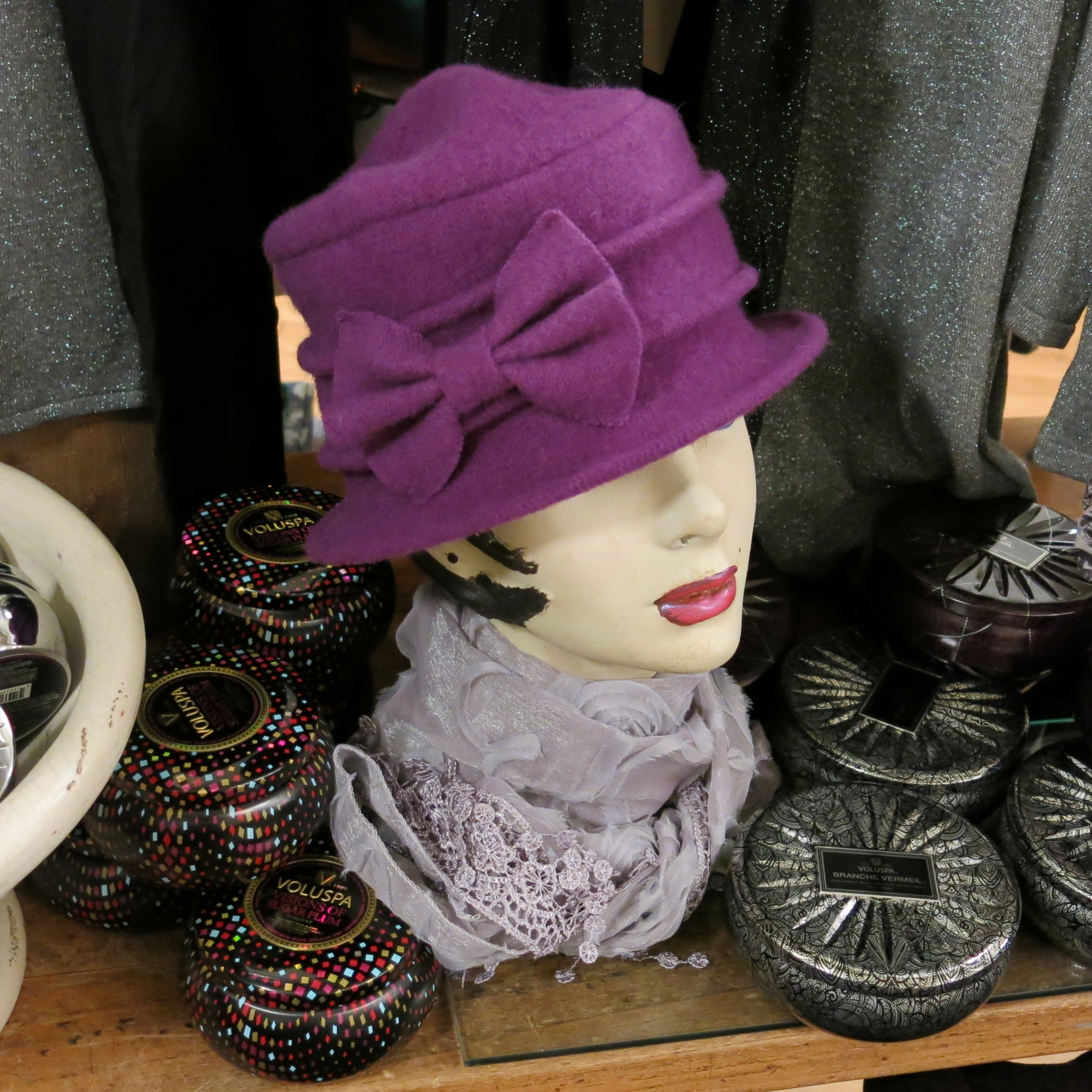 Violet Felt Hat
Vintage-look hats for the romantics.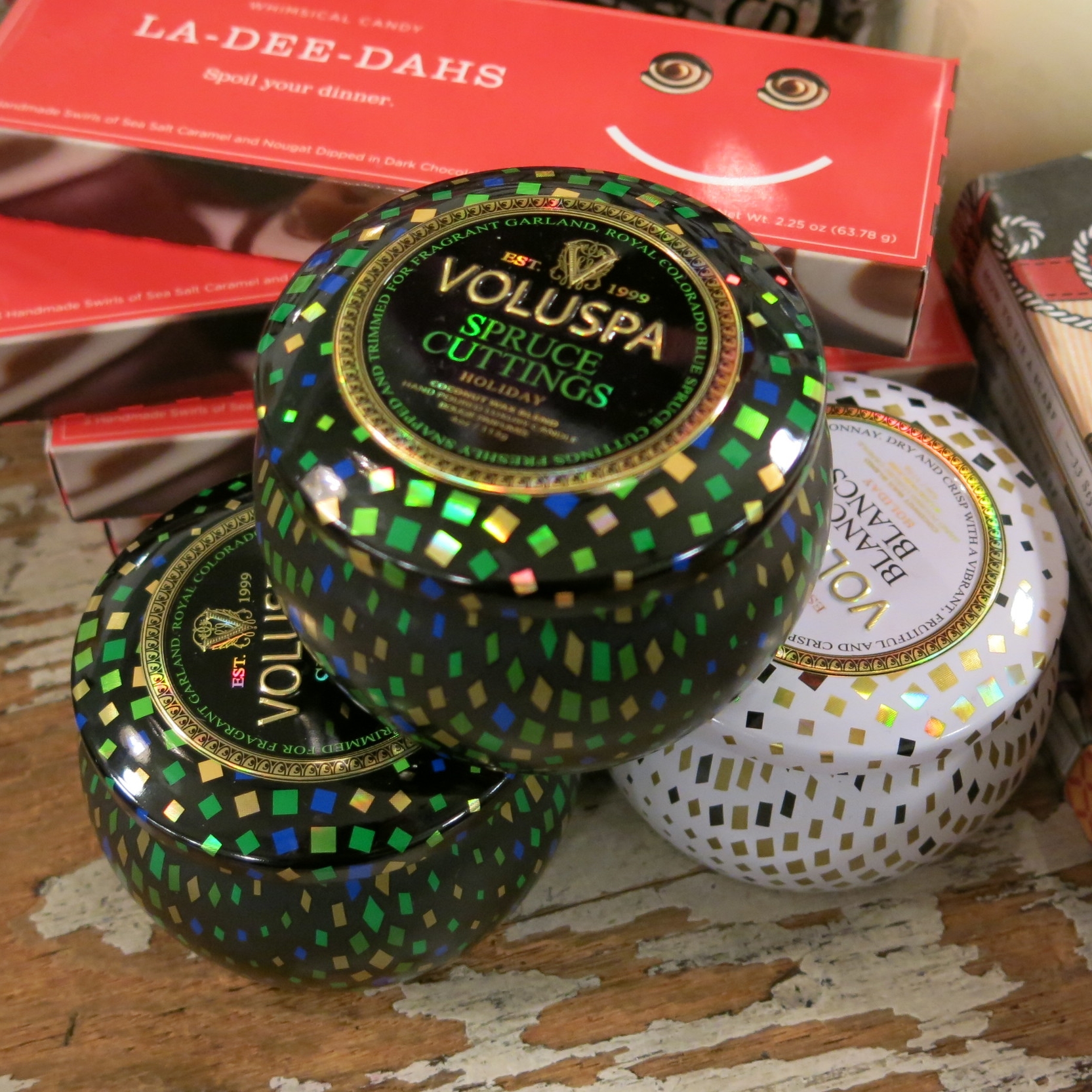 Voluspa Candles
The scent of real Spruce Cuttings and the look of an ornament! Great stocking stuffers, too!
Fine Candles, Soaps and Sprays
Scrumptious scents from Seda France appeal to everyone! Candles, Hand Soaps, Room Spray and Diffusers--there's one for everyone on your list.
Retro Ornaments and Golden Books
Give the gift of happy memories...priceless!
French Themes
For the Francophile in your life!
Lots of Goodies for Her
Create a custom gift box. Start with a colorful Scarf, circle it round a scented candle, then tuck in a cuddly ornament and tie it with a bow! Voila!